The match, which will be shown LIVE on FOX SPORTS 505, will see the young Sky Blues aiming for back to back Foxtel National Youth League titles after they defeated Adelaide United 5-2 in last year's decider.
The Foxtel National Youth League is split into two conferences with the top team from each conference qualifying for the Grand Final. Melbourne City FC topped Conference A with 16 points from their eight matches, four points clear of second placed Brisbane Roar FC (click here for a rundown on Melbourne City FC's road to the Grand Final).
Melbourne City FC enter the Grand Final buoyed by pulling off a great escape in their final round match against Melbourne Victory, a Yusuf Ahmed hat-trick helping them recover from 3-0 down to eventually salvage a point in an eight goal thriller.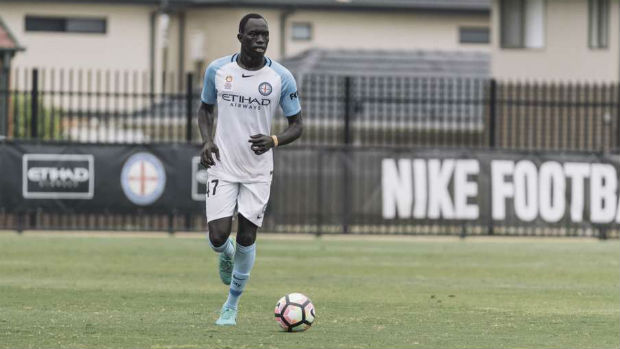 Sydney FC will be without defender Nicola Kuleski for the Grand Final due to suspension after he picked up his third yellow card of the campaign in last weekend's 3-0 win over the Central Coast Mariners.
The win over the Mariners sealed Sydney FC's spot in the decider as the top team in Conference B and ensured they would have the opportunity to defend the trophy they won in 2016 (click here for a rundown on Sydney FC's road to the Grand Final).
Sydney FC's chief marksman this season has been Charles Lokoli Ngoy who has found the back of the net five times, the same number as Melbourne City's leading scorer Ahmed.
Interestingly, both teams finished on five wins, one draw and two losses after the regular season, setting up Saturday's Grand Final as a tight and tense affair.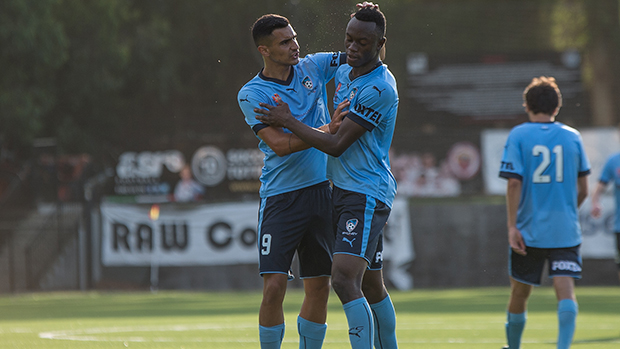 The FOXTEL National Youth League 2017 Grand Final will be played prior to the Hyundai A-League match between Central Coast Mariners and Perth Glory with both matches to be shown LIVE on FOX SPORTS 505.
Kick-Off is at 2pm AEDT with gates at Central Coast Stadium opening at 1.30pm. Click here for ticket details.
MATCH DETAILS
FOXTEL National Youth League 2017 Grand Final
Melbourne City FC (Winner Conference A) v Sydney FC (Winner Conference B)
Saturday 28 January 2016
Central Coast Stadium, Gosford
Kick-Off: 2.00pm AEDT (gates open 1.30pm)
Referee: Stephen Laurie
Assistant Referee 1: Matthew McOrist
Assistant Referee 2: Alex Tworney
Fourth Official: Andrew Meimarakis
TV Broadcast: LIVE coverage on FOX SPORTS 505
Melbourne City FC squad: 34.Denis GENREAU, 35.Christian CAVALLO, 36.Dylan PIERIAS, 37.Braedyn CROWLEY, 38.Leo ATHANASIOU, 39.Ali EYIGUN, 40.Yaren SOZER (gk), 41.Yusuf AHMED, 42.James DELIANOV (gk), 43.Austin WONG, 44.Jordon HALL, 45.Stefan COLAKOVSKI, 46.Connor METCALFE, 47.Mersim MEMETI, 48.Kobe TIMMS, 49.Nathaniel ATKINSON, 50.Gerrie SYLAIDOS, 52.Lucas PORTELLI, 55.Zachary BATES
Head Coach: Joe Palatsides
Sydney FC squad: 1.Mitchell EVANS (gk), 2.Brendan CURTIS, 3.Patrick FLOTTMANN, 4.George TIMOTHEOU, 7.Daniel MASKIN, 8.Juan ZAPATA, 9.Bai ANTONIOU, 10.Aaron AVERY, 11.Chris ARDITTI, 12.Charles LOKOLINGOY, 13.Liam McGING, 14.Cristian GONZALEZ, 15.Sam MCILLHATTON, 16.William MUTCH, 17.Chris ZUVELA, 18.Emmanuel GONZALEZ, 19.George BLACKWOOD, 20.Tom HEWARD-BELLE (gk), 21.Andrea AGAMEMNONOS
Unavailable: 6.Nicola KULESKI (suspended)
Head Coach: Robbie Stanton
This article was originally published at: http://www.footballaustralia.com.au/article/foxtel-national-youth-league-2017-grand-final-preview/1ce7utomtikcq1c5zhl0yj71z9.